Well hello!!
This week is culture week at Hollys Nursery.
I have some how managed to miss Scottish week!! How I managed that I have no idea but I did.
This week they are looking at Polish and Romanian cultures. They listen to some music, learn a few words, try out some snacks and learn about the cultures in general.
Incase you didn't know Scotland has a big community of Polish and Romanian people. It bothers some people. Some people have withdrawn their kids from culture week. It doesn't bother me though. I think it's good for her to learn different things.
ANYWAY!! They are encouraged to take in something to do with their culture!!
So I made Holly a pet haggis!!
Haggis is a recipe you eat. It's made up of lungs, hearts and liver with some added seasoning. All stuffed into an intestine of the animal you are using, normally a sheep or pig. It was originally made back in the day to reduce wastage. So if an animal was slaughtered for food, every single part was used.
How ever some people are kind of silly and do genuinely think Haggi (plural) are actually small animals that we hunt and eat.
Here is what I used to make Hamish
We had a trip to Hobby Craft and purchased the above. Black foam paper, google eye kit, extra hot glue sticks, wool and buttons. I didn't actually use the buttons. Over all we spent £13.40
Then basically I got a small haggis chub and hot glued the wool for fur. Added some eyes, lolly pop sticks wrapped in wool for legs, felt for beak and feet and a pipe cleaner for a collar. That made Hamish. It was just something silly for her to take to school. I also managed to get her some actual haggis to take in incase they want to try any.
You see her Gran works at a haggis breeding farm and she can get stuff like that ;)
Do you make anything for your kids nursery/preschool. Let me know in a comment :)
Speak soon
L x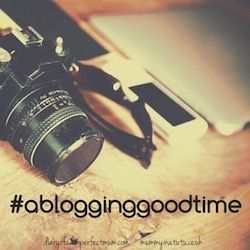 https://domesticatedmomster.com/category/momsterslink-2/